LiveU + Operator + Eng
· Operator
· LiveU LU 500 or 600
· Camera
· Camea head light
· Tripod
· Standard microphone kit including wireless mic.
· Option: Laptop with editing software.
SNG and OB Van facilities in Italy
The company is specialized in UHD/HD Outside broadcast facilities, SNG Mpeg4, ENG and Ultra Slow Motion services. ENG Crew, mobile editing, IP LIVE Aviwest Body Pack. It is able to provide services for TV news, reports, sports, commercials, documentaries and even Live streaming solution.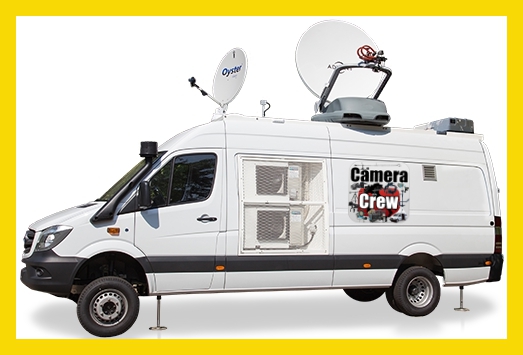 Our facilities onsite to assist your productions and transmissions are;
- HD and UHD SNG trucks with 1 to 3 live camera and tape playout
- HD OB Vans with 5 to 12 cameras and equipped with EVS, Box Lenses and Commentary positions
- HD ENG crews with mobile editing facilities - Broadcast Equipment rental
- Live IP Video streaming and CDN
- Downlink and IP delivery
Uplink sat Dsng
All what you need for your TV coverage in Italy and surroundings. No matter to travel throughout Italy.
News, Sports, and Features. TV crews, film and field edition, local producers and journalists
Flexible approach with the ability to multi-task, excellent camera skills, competent editing skills and experience of shooting lives.
Camera Crew Italy is a company specialised in microwave videolinks rental, wireless cameras and satellite equipment. We own SNG trucks.

DSNG / SNG vehículos Servicios / Flyaways , eventos de interés informativo o grandes eventos deportivos (transmisiones por satélite en directo), unidades móviles de producción / OB.
FTP transfers, LiveU, Aviwest, BGain, DSNG, 4G
Sng booking we have availability of redundant DSNG SD or HD truck, Ku band, DVB-S or S2, Mpeg 2. We can use your own capacity if available or we can provide the needed slot on a suitable satellite from the Eutelsat fleet. Please specify in this case which bandwidth you require and I will confirm you the quotation including space segment.
Live streaming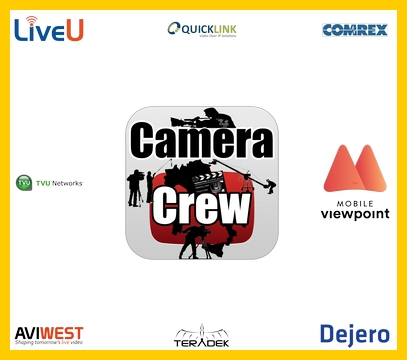 Camera Crews Italy Camera crews in Italy equipped with bonded cellular technology, delivering high quality video over ip. ENG crews can be hired directly for breaking news, sports and corporate work inc. interviews. Streaming with LiveU, Aviwest (DMNGPro) and Comrex (LiveShot) on location.
- LiveU
- Mobile Viewpoint
- TVU
- Aviwest
- Dejero
- KA-SAT
- Teradek
- Comrex
- Quicklink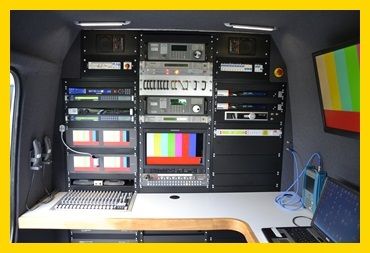 Available OB facilities
HD/SD DSNG Trucks
Production facilities from light stand up to HD multicamera Van
Playout, uplink satellite
Editing and Post production
IP contribution services with Ka-Sat NewsSpotter
IP multiformat contribution network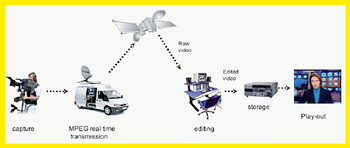 The mobile unit is equipped with a 12 channels video mixer, HD-SD monitoring systems, six cameras SD-HD full digital with remote control systems, linear editing, equipment suitable for broadcast video contributions and slow motion BLT widely used for the replay incontext oflive sports events.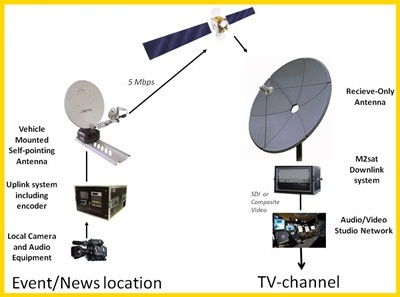 SNG rental opportunity
Services offered are:
SNG to Ip streaming live video
Multi Camera or mono camera productions streamed
Live Studio to stream from in Perugia, Florence, Rome and Milan
Satellite TV channels streamed 24/7
HLS Streaming to IOS devices (Iphone/ipad/android)
SD-HD quality video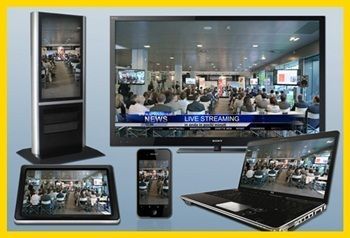 Streaming video service
Use for:
Breaking news
Outdoor live shows
Interviews
Live events (sports, political,..)
Highest quality video streaming available on the Internet
1. Instant On
2. Fast Channel Switching
3. No Buffering
4. HD Quality Video
5. Adaptive Bit Rate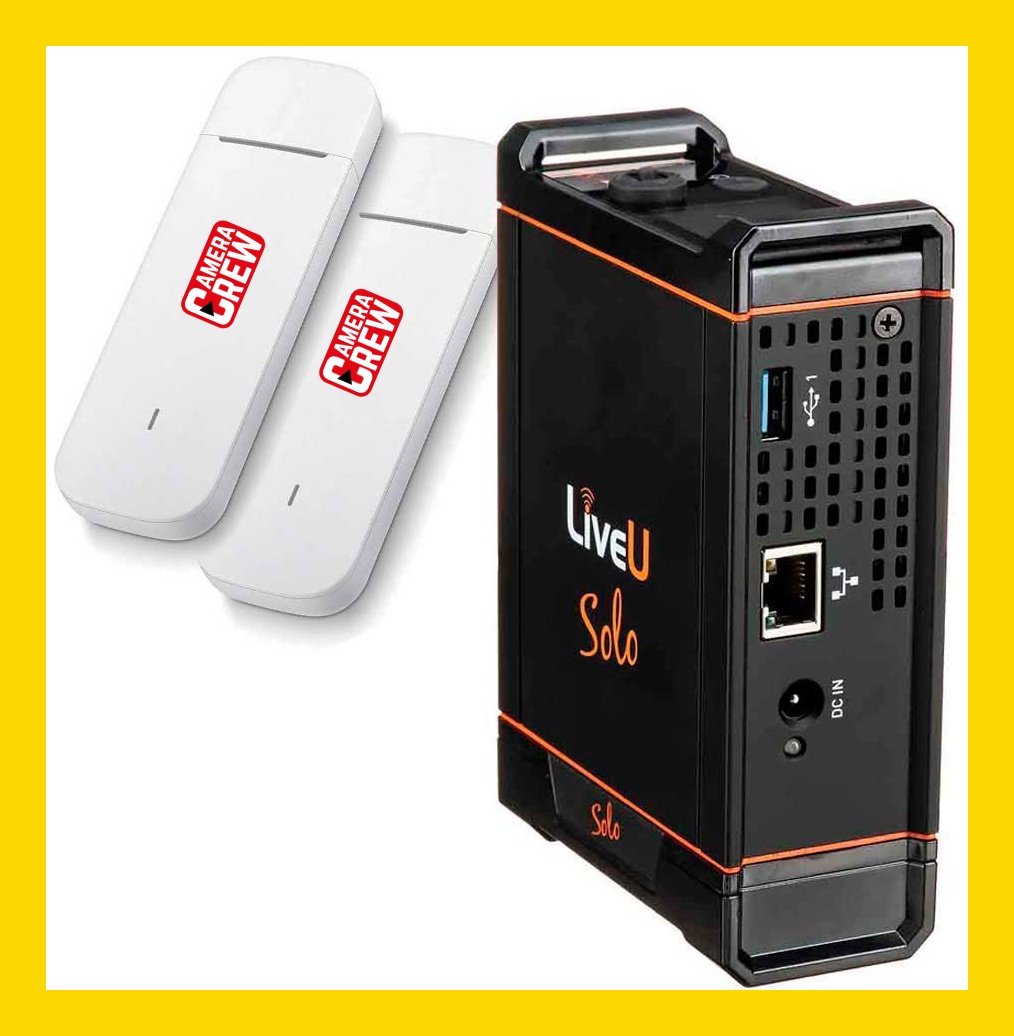 Our technology is trusted by the largest brands to deliver enhanced quality of service streaming beyond the edge network:
1. Affordable, Sustainable streaming
2. HD Quality Streaming
3. Proven Scalability all devices.
4. Precise Real Time Reporting
5. Improved source signal acquisition
- Stand up position for live programme inserts in SD & HD
- 2-camera studios overlooking for Live programme inserts in SD & HD
- Playout (multi-format)
- Fully-equipped live stand-up and studio + radio commentary
positions
Live streams events and wondered if you ever stream to multiple destinations simultaneously. Stream conferences, meetings and anything live to unlimited websites and social media sites.
Ka-band/4G cellular live video transmission encoders.
Cameracrew Italy offers its customers a full range of packaged services to cover major world events here in the IT. Aviwest systems and 4G SIM cards for short term rent, thus reducing the logistics issues linked to the coverage of events in Italy.
- DMNG PRO 4G video uplink transmitters
- 4G SIM card packs from local operators
- Mobility kits composed by DMNG PRO backpacks, batteries and battery chargers
- On-site delivery and support
LiveU Trasmission

Delivers high-standard solutions together with the flexibility of remote LiveU transmission, ensuring reasonable costs and "last minute" bookings. We are specialists and camera operators are highly qualified and have a ten-year experience in both national and international broadcast services. This allows our staff to be considered as an active resource for the same devices assistance throughout the Italian territory. The technical team consists of specialists and camera operators and it involves two journalists with video reporting skills. Our company works for mass communication networks and dailyuses.
Broadcast service
Providesa whole qualified team of expertsfrom broadcast engineers to camera operators and editors to cover remote transmission for live events, sport and news coverage through LiveU technology, streaming and satellite uplink in SD/HD. A 24/7 coverage allows clients to broadcast major events around Europe relying not only on the live feed, but also on editing and FTP transfer for secondary content.
SAT Truck & ENG Crew
HD SNG Truck for 1 live camera uplink
1 SAT Truck Operator
1 Tech Manager
1 Camera Op (1080HD Picture)
1 Audio Op
1 Utility for cabling
1 Director PL party line for comms (Sat Truck/ Cam Op/ Director)
Technologically advanced, our OB Van DSNG (Digital Satellite News Gathering) are equipped with all the functional equipment for satellite video connections. The satellite transmission allows the connection and the live sending of videos, or satellite uplink services for the transmission of news, sports, interviews, news, shows and corporate events with wide-ranging technical equipment: from the simple stand up to the service integrated OB Van / SNG with live shooting of up to 6 cameras.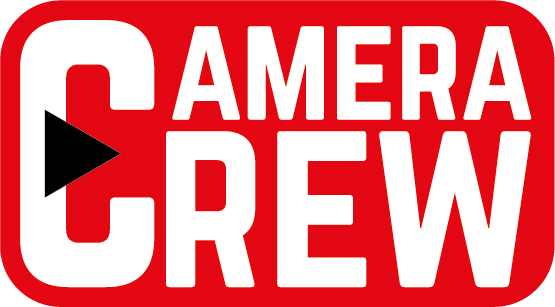 Uplink sat sng
broadcast dsng eng, inmarsat live sng, mpeg musik ob satellite, satellite news gathering, satellite transmission sng, antenna manufacturers sng, sng equipment manufacturers, sng italia, sng italy, sng live at location, sng truck sng vatten sng vehicles, sng television tv uplink, streaming and webcast solutions from live production
Booking for the satellite all with the SNG and technicians
Streaming service
Our Ip streaming system provides a high broadcast quality that allows live video transmission (HD and SD) from any location around the Italy. Ip solutions are used daily for breaking news and high-profile events, such as a political campaign, major sport events, and natural disasters.
TV Production & transmission services in Italy
· multicamera ( 4 – 8 – 12 and 20 cameras) HD/SD OB Van's,
· satellite SNG trucks with live stand-up position and P/O facilities,
· multi format ENG cameras, editing suits and
· technical production Support equipments for live TV broadcasting via satellite.
· live streaming via internet.
· HD facilities which offers DVB-S/DVB-S2, MPEG-2/MPEG-4, 4:2:0/4:2:2 transmission with Connectivity to the Global Network service.
Our multilingual team has over several hundreds of hours successfully live production & transmission experience on international sports
DSNG (uplink + space segment).
We have cameraman/camera (Sony HD, SDI signal).
- Satellite capacity at affordable price
- Teleport facilities in Italy
- Delivery to CDN
- Distribution Over IP
- Equipment for streaming
Up-link Satellite
We can provide the following broadcast services in Italy.

- SNG satellite truck + Outside Broadcast (OB) van with 1 to 6 HD cameras;
- Lighting facilities;
- Live stand-up positions and broadcast Studio productions;
- ENG crew: Program director, Cameraman, camera crews, Soundman, Video Engineers, Technicians;
- Teleport (TVRO and TX/RX Ku-band antennas) and play out services;
- WEB streaming and public internet signal transmission;
- Graphic design services;
- Commentary booths, studios, mixed zones, and flash zones;
- SNG and OB van Service
- Studio and live standup Italy Milan Rome Florence Perugia Tuscany (with uplink)
- ENG Crew
- Full Camera Crew with equipment
LiveU Solo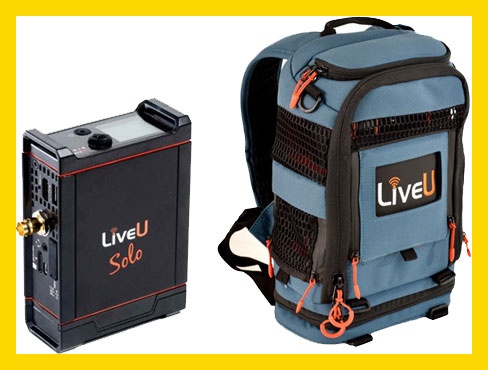 Production Facilities
OB van and SNG Facilities
HB, Unilateral feed and News coverage facilities
Cameracrew with over 20+ years of experience on providing broadcast services on below mentioned territories is pleased to inform that we operate a fleet of bellow OB facilities: 5 to 10 cameras HD OB Vans Eutelsat approved 1+1 and 2+1 HD SNG trucks ENG crews & editing Unilateral and News Feed Commentary positions, studios, live stand-up
Streaming Broadcast Equipment rental
We operate fleet of HD quality broadcast facilities covering
Italy : Vatican, San Marino