Troupe Eng TV Crews - EFP and portable editing
Professional Cameraman / Camera Assist. & DoP; Extensive camera and lighting 10+ yrs exp. Arri SR2 / SR3 / 416 /435, Panasonic P2 HD / Varicam, Sony HD-XD, Sony Z-1 HDV, Canon Xm1. Cameras, lighting, audio equipment and post prod. available. Eng crew is equipped with formats HDcam , XDcam, Panasonic P2 , Digital Betacam, Betacam SP, DVCAM, MiniDV. Mobile non linear editing, FTP video transfer.
ENG (cámara, operador, redactor, iluminación, sonidos, etc.) / Post-producción de vídeo
ENG Crew in Florence, Bologna, Perugia, Assisi, Todi, Spoleto, Gubbio, Venice, Turin, Milan, Rome. Crew should be able to send the material via FTP.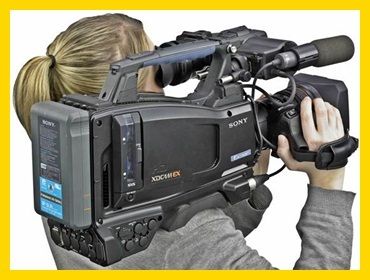 CAMERAS and accessories:
Sony FS7
Sony FS5
Sony A7S mk2
Sony lenses (18-105/28-135/28 f2)
Canon lenses (24-70/24-105/70-200/100-400/11-16/18-35)
Sony - Canon adapters (regular and speedbooster)
DJI Ronin-M Focus Wireless Follow Focus System and Camera Mount Hi-Hat
Tripod
Sliders
Monitors (Small hd atomos shogun)
Gopro with mounts light kit: stands and 2x led panel (v lock powered)
Kinoflo
Wireless mic and audio stuff
Sony PDW-800 XDcam HD422 Disc HD and SD, PAL and NTSC
Sony DXC-D30WSL 16/9-4/3 switchable BETA SP camera
Panasonic AG-HPX171 PAL P2 HD DV, DVCPRO25, DVCPRO50, DVCPRO HD 1080i e 720p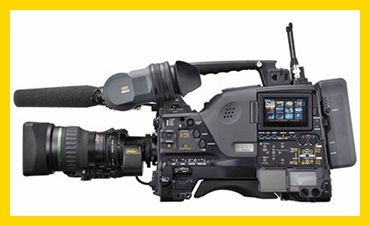 Cameraman provides professional camera crews for broadcast and corporate work. Professional television/video camera crew booking service with personnel available almost anywhere in the world. Single or multiple camera, with a comprehensive kit & ability to shoot on XDCAM HD, DVCAM, Digi Beta and the latest High Definition cameras with either tape, card or disc recorders projects undertaken across Italy. With a broad range of experience in both broadcast programme and commercials work as well as corporate business video shooting, all at competitive rates.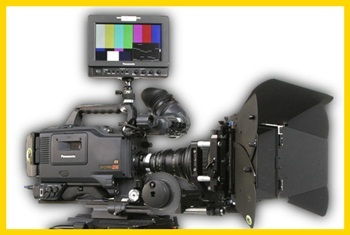 Camera crew professional video utilizing the finest broadcast quality equipment XDCAM HD, Betacam SP ENG EFP documentary news. Reporter and a cameraman with HD equipment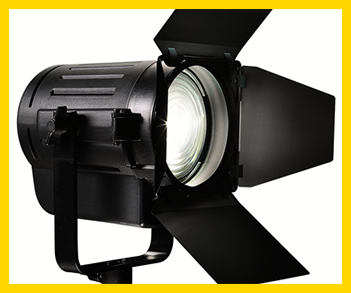 Blackmagic camera or Sony Pmw F55 (with recorder ext prores 422)
Gear:
monitor director
matte box
follow focus
4x battery and battery charger
steadicam easysteadi
mini crane 2 mt
Canon 5d3)
-Sony fs700 rental
-3 x large LED battery powered light panels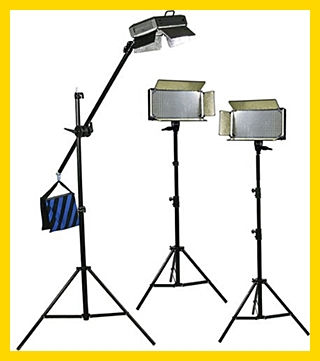 Camera operator/dop + audio guy
Sony Pmw f5 with matte box, shoulder rig, follow focus, sxs card, viewfinder and 7'' hd monitor and 4x vlock batteries and charger. Cartoni tripod Kit lens: Rokinon cine 16mm f2 Rokinon cine 24mm f1,4 Zeiss Contax 28mm f2 Zeiss Contax 35mm f1,4 Zeiss Contax 50mm f1,4 Zeiss Contax 85mm f1,4 Zeiss Contax 100mm f2 Zeiss Contax 135mm f2 50mm and 90 mm macro lens 8mm fisheye.
Sennehiser mic kit: 2x lavallier 1x boom with shotgun mic.
Daylight light kit 2x small bowens hmi (with softbox) 2x medium fresnel hmi (with softbox) 1x led battery powered panel 1x minikino small jib 2meters steadicam
Cameras Panasonic AG-HPX500 with memory cards 1 P2 cards reader (if the cameras runs with P2 cards)
1 camera Panasonic Lumix GH4 with lens
4 tripods
1 teleprompter
1 32" flat screen with stand
3 kinoflow lights of 120 cm long with tripods
Crew camera
We can offer: 2 filmakers with Sony FS7 and Sony A7sII (they can records both in 4k) with Zeiss primes and Canon zoom lenses, an audio guy with external audio recorder (Tascam), wireless kit Sennehiser and boom directional mic with boom pole.
Accessories: Cartoni tripod and Manfrotto tripod, stands, 2x simil kino lights (6 tubes), 1x hmi bowens with softbox, or, 2x led panel 1x1 battery powered audio stuff (Sennehiser mic lavallier and boom and audio recorder if you needed).
Canon c300 or Sony FS7 (we can offer a B cam Sony FS100 or Sony A7sII), steadicam rig Easysteady suitable for Sony Fs7 or Canon c300 or a gimbal for Sony A7s II, Zeiss primes set and Canon zooms lenses, as extra we can offer 1,8 meters slider or small jib.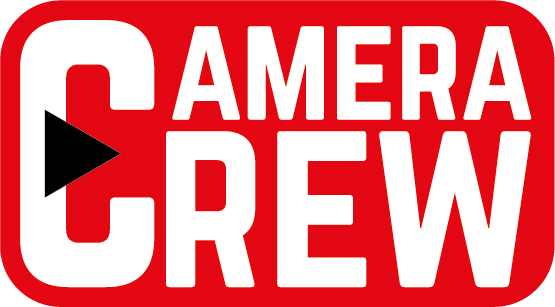 Troupe Eng
troupe, troupe video, troupe eng, troupe Rome, troupe Milan, Production Services, Camera Rentals and Crew Hire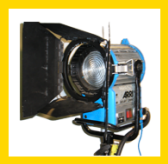 CAMERA CREW ITALY FOR TV EFP/ENG shots in central Italy news, sport, entertainment, culture, politics, documentary. Shooting, editing, FTP transfer and any support you may need.
Kit setup video:
Sony pmw F5, battery 4x 160wh lens set zeiss (28mm f2/35mm f1,4/50mm f1,4/85mm f1,4/100mmf2) and tokina 11-16 2,8 Easisteady steadicam lite with transvideo cine monitor mini jib longvalley tripod follow focus, mattebox e filters
Lens:
Zeiss Contax 28mm f2
Zeiss Contax 35mm f1,4
Zeiss Contax 50mm f1,4
Zeiss Contax 85mm f1,4
Zeiss Contax 100mm f2
Zeiss Contax 135mm f2
Leica r 180mm f2.8
Tamron 90mm macro f2,5
Yashica 50mm macro f2,8
Samyang 24mm f1,4
Samyang 85mm f1,4
Tokina 11-16mm 2,8
Canon 24-105mm f4 is L
Canon 70-2000mm f4 is L
Nikon ais 50-300mm f4,5
Tokina 150-500mm f5,6
Tamron 17mm f3,5
Zenitar 16mm f2,8 fisheye
Peleng 8mm f3,5 circular fisheye
Sigma 18-125 F3,5-5,6 Is
Lensbaby kit 35mm/50mm + wide and tele adaptor.
Kamerakopf: Sony DSP WS Power HAD
- Kamera-Mikrofon: Sony DSF - 801 CE
- DVCPRO 50 Recorder: Panasonic AJ D90E
- Sony Betacam SP -Recorder: Panasonic PVV - 3P
- Objektiv Canon 16 BCTVmit 16 fach Zoom
- Portabrace Trage-Tasche und Portabrace Regenschutz
- Weitwinkelvorsatz
- zwei Akkus (Marke "Anton Bauer" Powerpacks)
- Ladegerät (Marke "Anton Bauer")
- Netzkabel
Camera crew, with small light package and audio, for a corporate shoot in Milan and Rome Florence Assisi.
Our ENG crews are all experienced cameramen used to working with tight deadlines. Most of them have also been trained as video editors, an advantage when working on location. They are equipped with professional camera sets supporting different formats. Because of the international environment English and Spanish are their main working languages.
Crew service: Sony fs100 and a Sony fs700, Zeiss Prime lens and Canon L Zoom, daylight (hmi and flourescent) light kit, Sennheiser mic and Tascam recorder, with an audio guy and a camera operator/dp.
DOP/cameramen, sound recordists and fixer/producers
Filming crew for promotional video
We are ready to provide a full range of technical facilities in all Italy.

- DSNG and OBVAN HD/4K
- Live stand-up position
- Graphic disign services
- Eng crew
- Comentary position
- Live studio
- Unilateral services
- Lighting;
You need filming in Milan?
Shooting in Milan with cameras Sony Fs5 with Atomos Shogun recorder + Sony A7sII or A7sII depending on the availability.
Ok for green screen, no problem for light kit.
About audio: lavalier radio or cable mic, directional.
Video Shoot in Perugia
Sony FX6 + Sony A7s3 with various lenses as requested, slider, tripods, light set as requested, trasporto for the 3 people crew, DoP, assistant, soundman.