Camera Crew Italy
The crew is camera operator + assistant/soundman, camera, tripod, lights with stands, cable tieclip audio mic(s) and/or radio and/or boompole mic. Sony FS7 or FS5 (and Sony A7s markII as b-roll if needed), tie clip mics, tripods , led light kit.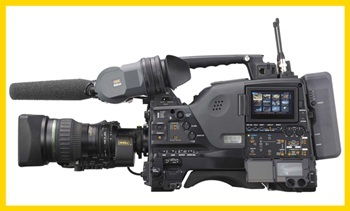 We have the perfect video crew for you
Services We Provide:
- Corporate Events and Conventions
- Training Seminars and Sales Meetings
- Webcast Video
- Video News Releases
- Network News and Sports
- Syndicated TV Shows
- Documentaries
- Press Conferences
- News Magazine & Talk Shows
- Satellite Media Tours
- Reality Shows
- Sports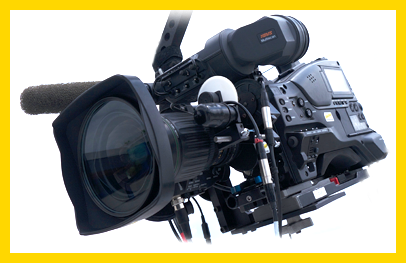 Top quality, experienced crews and the largest stock of HD cameras. Includes: Red Camera, Canon 5D, Sony PMW-800, Sony PMW-F7, Sony PMW-200. Big range of grip, lighting and audio kit. We do multi-camera productions and work for Italy.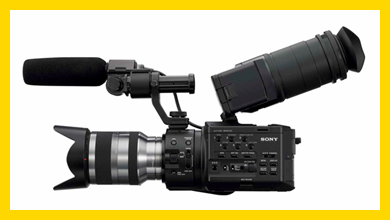 Film Crew Availability Rome Florence Tuscany
Creative agency in Perugia and offer to hire a film crew and kit to record a series of short, talking-heads style, videos of people winning awards.
3 x camera operators:
1 x wide camera on a tripod
1 x close up camera on a tripod
1 x crowd cam (on MOVI or RONIN) to capture b-roll shots of people
Camera Crew provides crews, logistics, and equipment to foreign clients organizing shoots in Italy. Company based in Perugia, Milan, Rome, Florence, Rimini, Ancona and work all over the Italy.
Our capabilities include:
- Video cameras (Sony XDCAM HD, XDCAM, Digital Betacam, DVCPRO and other formats)
- Crew (cameramen, electricians and audio technicians, make up artist, fixers, translators and others)
- Locations and information research, permit and accreditation
transportation & accommodation support and many more to meet your requirements. I'll be glad to answer on your questions and requests
- Renting a camera,steady cam,and lights to shoot a musical video in florence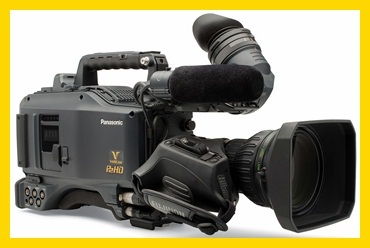 Video shoot in Rome Florence Assisi Milan with a soundman. Cameraman camera equipped Sony EX1 camera, monitor, Dado lights, Soft Light such as a Rifa 500w or an LED Light panel (Key light for talking head), Elastalite reflector and stand. Cameraman in Italy to record an interview and afterwards FTP.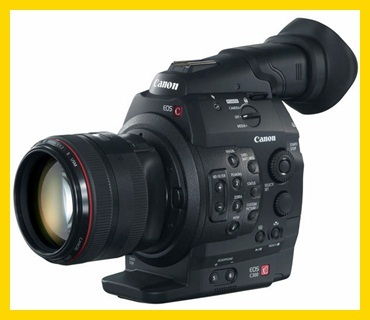 2 English speaking experienced broadcast cameramen with kit including camera (broadcast camera, C500 or similar with audio inputs and broadcast codec), lighting and sound equipment. And one fast turn around editor with edit laptop
We can offer two kits:
Sony PMW 200 XDCAM or Panasonic UX180 (up to 4k) or Sony FS5, tripod, Sennheiser EW series radio mics, directional ones and cable, lights set for interviews with stands.
Cartoni tripod
monitor and evf
Sony pmw f5 with 4k registration
with evf, monitor, and director's monitor
primes lens kit:
zeiss lens kit
(28mm f2/35mm f1,4/50mm f1,4/85mm f1,4/100mm f2/135mm f2 )
macro lens: 50mm and 90mm
samyang cine lens
16mm f2/24mm f1,4/85mm f1,4
Canon zoom: 24-105mm/ 70-200mm f4is/11-16 2,8
light kit:
2x lupolight hmi fresnel with softbox
2x small hmi bowens with softbox
2x led panel 1x1
2x lupo fluo 6 tubes
and audio kit, with sennehiser wireless mic.
In a few months we will have a 2x Sony PMW FS7 kit
Rental camera 4K
Camera equipment list with a sound operator and equipment and driver/camera assistant. Sony F55 Camera Body, Recorder for Sony F55 Camera (without raw recorder) with Zeiss primes (15mm/28mm/35mm/50mm/85mm/135mm).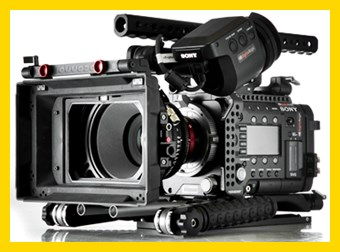 2x Channel Audio Adaptor
2 x 512GB AxS Memory Cards
AxS Memory Card Reader
2 x 64GB SxS Pro Plus Memory Card Sony SxS Card Reader
Vocas Shoulder Mount w/4x 15mm Bars
Arri FF5 Follow Focus Unit
Hire of 3 x PL mount CP2 primes 15mm, 25mm and 50mm
1 x Angenieux Optimo 16-42mm, 30-80mm
1 x Angenieux Optimo 45-120mm
2 x LED light panels - Bi Color
1 x Glidetrack / Slider 1.5 meter
1 x Set of Filters ( Poloriser and ND Grad)
1 x Matt Box
with Zeiss primes (15mm/28mm/35mm/50mm/85mm/135mm)
sxs card and reader
follow focus,
cartoni tripod
matte box
v lock batteries
shoulder mount
optional
2x led light panel
audio recorder and wireless mic
The camera will shipped with a technician.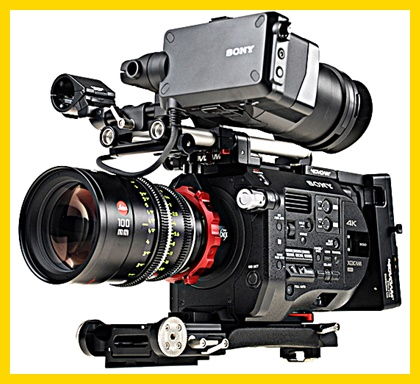 Camera Sony A7S and FS7
2 x Sony FS7 including: top mic,batteries, Metabones Speed booster (to EF) and possibly XDCA-FS7 Extension unit (this allows time code in/out to jam cameras/sound, but will need V- Lock batteries also)
2 x Canon EF 24-105mm f4 (or we could use Canon EF 24-70mm f2.8)
1 x Canon EF 70-200mm L f2.8 IS
1 x Canon EF 85mm f 1.2/L 1 x Canon EF 50mm f 1.2/L
1 x Canon EF 24mm f1.4/L
2 x XDCA-FS7 Extension unit c/w V-Lock Battery Power
2 x Tripods (with Sony snap plates if we have the Shoes on the cameras- this could come with cameras)
2 x Bi Color LED
1 x 1 lights (with batteries, stands and diffusion)
1 x 5" TV logic Monitor (with batts/BNC) - if needed
4 x V-lock batteries with charger - if needed for the extension kit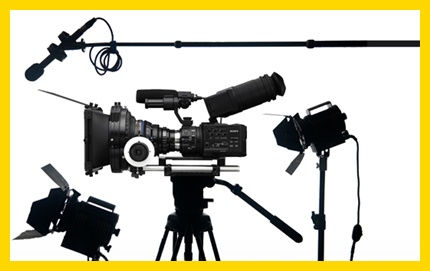 Crew camera in Milan Rome and Florence
The first companies working in a fully equipped High Definition structure. Owns a very large factory equipment including HD Camcorder such Sony and Panasonic, HD monitors , Lenses & HD Optics Cine style, DigiPrime HDTV and many useful additional accessories.
Camera op. + Sony A7s mk2 (or Sony FS5) with Sony cine 28-135, metabones adapter, canon 70-200mm 2,8 is(or sigma 120-300mm f2,8), wide angle lens, Tascam dr01 (can take Sony or Sennehiser wireless mic), can take gimbal Ronin m, tripod, monitor Atomos Shogun Flame.
The crew is equipped as follow: cameraman, XDCAM HD422 camera with tripod, assistant, audio kit (tie clip mics, cable and radio, boom pole mic, radio handheld), basic light kit, miniVAN.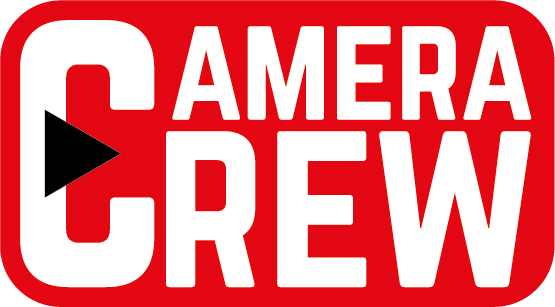 Camera Crew Italy
Lens kit (29 35 50 85 100 135mm)
Osmo pro with 15 and 25
3x Lupo and mini led kit: Floatcam
Tripod quality as requested
FYI: Blackmagic pocket 4k avaliable (Canon standard lens adapter and speedbooster + batteries)
Mavic PRO drone Minijib/minicrane Seven Jib Compact XL
Gimbal: Tilta g2x or Ronin M at your choice
HD Crews with XDCam-700, Sony F3 CineAlta, HDX-900, P-2, Varicam, SxS, DVCPro, DVCam, Betacam. Full Service, Editing, Live Shots, Equipment Rentals.
Production Facilities and Services. XDCAM HD, DIGIBETA, DVCAM fully equipped multilingual crews, FTP, shot in Italy. 20ys Experienced. Documentaries, Current Affairs, Sports. Based in Umbria and Tuscany.
Any kind assist for our coming production in Italy
- Producer / fixer
- Camera crew
- Camera gear
- Minibus / car
- Permission
We are a locally based crew in Perugia Ancona Florence Rome Milan Turin Venice (camera and reporter) to shoot in full HD, as well as upload the material to an FTP. We are a camera operator and a reporter (to ask questions and hold the microphone).
Sony fs100 kit with memory cards, batteries, additional monitor or evf, and canon adapter speed booster and tripod.
Sony fs700, same kit
Blackmagic camera
Sony PDW-F355 XDCAM HD + disks. Camera operator included.
Lens kit (for FS100 and FS700)
Samyang 24mm f1,4 Zeiss Contax 28mm f2 Zeiss Contax 35mm f1,4 Zeiss Contax 50mm f1,4 Zeiss Contax 85mm f1,4 Zeiss Contax 100mm f2 Zeiss Contax 135mm f2 Leica r 180mm f2,8 lenses (price on request): Tamron 90mm macro f2,5; Yashica 50mm macro f2,8; lensbaby kit; peleng 8mm fisheye; zenitar 16mm fisheye.

Steadicam with operator 600 euro with operator (Easisteady lite with transvideo monitor)
Audio guy, with Sennheiser wirelss mic, tascam recorder, boom.
Lights: 2 lupolux hmi (800w eq) (daylight or tungsten); 2 linkstar 150 (600w eq) daylight; 1 coolights led panel; Avaliable also: 2x800w redhead 3200°k with stands; 2x1000w De Sisti fresnel with stands; 3x1000w Ianiro Iadifill with stands.
Up to 9 meters Jimmy jib (It could be assebled on 3 meters, 4,5 meters, 6 meters lenght) 2 axis remote head operator and assistant included.
Grip/gaffer.
Available to film in HD in Florence and Tuscany. The footage will be sent to your server through FTP.
We would like all exclusive rights to the video.
Sony PMW F5 Zeiss primes set (8 lenses) audio on camera plus Tascam recorder Cartoni tripod director monitor small hmi light kit (2 fresnel/ 2 bowens with softbox) led panel 1x1 Sennehiser mic (shootgun and/or mke40).
- Sony F5
- Sony FS100
- Sony FS700
All 3 cameras can record NTSC HD - Canon mounts for all 3 cameras
- Set of Zeiss primes
- Canon zooms
- Set of hmi light (2x fresnel, 2x bowens) and other lights (led and fluorescent).
Camera crew in Florence Italy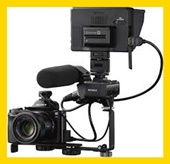 Our equipment list is encompassing, as we stay on the forefront of the latest technologies and formats.
Team of camera operators, directors, directors of photography, editors and sound mixers with an extended experience in broadcasting television, advertising and documentary.
Sony PMW200 handheld camera with directional mic and radio
tieclip if needed (or handheld radio if preferred), led panel light
attached if needed.
You can bring your SDHC card to record on (hi speed one, at least 40/50 mb/s).
- Live Stand positions
- Play out facilities
- HD/ SD Dsng truck on exclusive
- ENG crew
- Live studio
- News Package
- LiveU system
The shoot for two camera individual interview
· Camera operator (capable of managing own audio)
· Make-up artist
· Primary camera Sony FS7
· Secondary camera Sony A7sii
· Lens package that both cameras can share
· Tripod for primary camera
· Slider for secondary camera accessories as necessary
· Basic Lighting package
Our configuration:
n.3 cameramen;
n.2 cameras Sony Fs5 with lenses; n.2 tripods;
n.1 camera Sony A7sIII with jimbal for b-rolls;
Cineflashes for the tripod cameras: complete radio lavalier tie clip mics/handheld/directional mic with external audio recoder to save all the stage audio.