About us
Camera Crew Italy is a rental company based in Milan providing cinematographic and television equipment ensuring the perfect success of the most important audio visual productions for nearly thirty years. Cinema, advertising, television: Camera Crew Italy has always been synonymous with reliability and accuracy thanks to constant investments in cutting edge technology and products, and the expertise and skills of its technicians. Since 2001, Camera Crew Italy has opened the head office in Perugia Florence and Rome.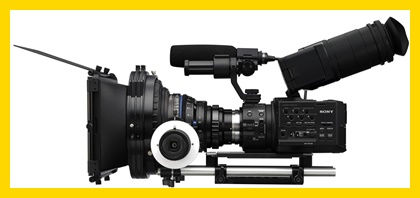 Camera Crew Italy is a crewing and facilities company production service of MGvideoproduction. We are offering our clients a wide range of audiovisual services in all Italy with camera crews in Rome, Milan, Florence, Perugia, Assisi, Bologna, Turin, Venice, Tuscany, Umbria, Lazio, Rimini. More than 25 years experience as video production company www.mgvideoproduction.it , eng crew, directing, producing, field production and editing for video, web and new media. More than 25 years experience as TV crew service we work every day with national broadcast networks such as RAI, La7, Sky Italy, BBC, CBS, NBC and many others.

We have the world's largest supply of Digital Cinema Cameras providing in Italy: PXW-FS7, PXW-FS7 M2, EOS-C300 Mark II, PMW-F5, PMW-F55, PMW-EX3, EOS-C300, NEX-FS700R, AJ-HDX900, PXW-Z450, A7III. We have continued to create strong relationships with fellow rental houses by offering unbeatable long term rental rates. Whether you need cameras for concerts, films or any other long term project of any duration, we can supply the equipment needed to help you fulfil your shortage. Camera Crew currently have cameras on every part of Italy. We can offer the cheapest prices, we are greatly experienced in digital cinema rentals and provide a very personalized service plan for your needs. And of course, the equipment is the best around!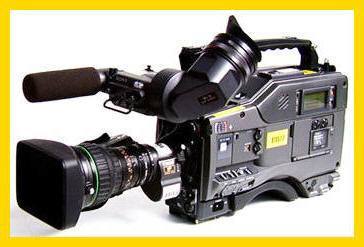 Since many years Camera Crew Italy is providing camera crews and other audiovisual services to national and international production companies, corporate organizations and television stations. During the last years we have experienced a steady growth despite the crises as we have maintained our compromise to deliver only the best to our clients to very competitive rates.
We have ENG complete systems in XDCAM, P2, HD and 4K. We work with Mediaset, RAI, Italy SKY, CBS, NBC.

Camera Crews:
– One-man-band cam crews ables to shooting, editing, delivering and do lives.
– English and Spanish fixers and tv producers
– Sound recordist with gear
- 4K/HD cameras, full frames, Drones, field and studio editing, FTP servers, Live streaming facilities, Sound recording and light equipment.

Streaming solution: Offers complete support and crews with Sony Xdcam, Sony FS7, for Uplink 4G / Sat with LiveU or WMT Agile for direct tv, streaming on social networks, internet in order to allow transfers or streaming in and from all parts of the globe.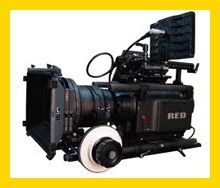 Today we are one of the leading audiovisual production companies in Italy when it comes to providing multilingual camera crews and production services. This demonstrates our list of prestigious projects and clients.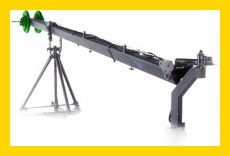 Whether your project just requires a two-man camera crew or a professional film team, consisting of 20 professionals, from the DOP to the make-up artist - whether it is a corporate video production, an event coverage, a full documentary feature, news or sports, current affairs or drama - we can provide the right people for you, shoot on whatever format you desire and supply you with excellent equipment of your choice.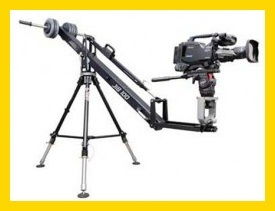 Our local crews are constantly working on international projects and the working language is English and Spanish. Camera Crew Italy provides content and facilities to national and international media companies from Italy. Offers a unique combination of top quality videomaker and state-of-the-art facilities to high professional national broadcasters live, Specialized in live coverage and live solutions for the main all news channels reporting from Florence, Assisi and from Italy. Headquartered in Perugia. creates tv programs such as fly-on-the-wall documentaries, investigative reports and live specials. As an independent content and service provider, Camera Crew Italy welcomes international partnerships with broadcasters and production companies all over the world which share the same belief in professional journalism and quality newsmaking.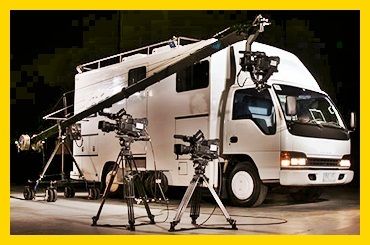 For further information please browse through our departments: Crew Hire, Production Services, Team & Office and have a look at our reference page with a photo gallery of recent projects, videos and the feedback of our clients.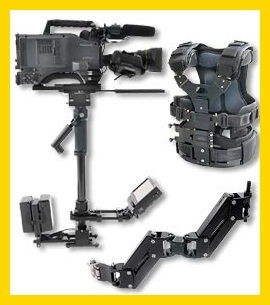 Our office is situated in the heart of Italy and is equipped with a post production studio, work spaces and a meeting room. Camera Crew Italy has local crews and representatives in Milan, Turin, Genoa, Florence, Rome, Bologna, Rimini, Perugia, Assisi, Rome, Venice.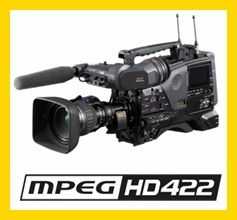 Please contact us for further information at any time 24/7.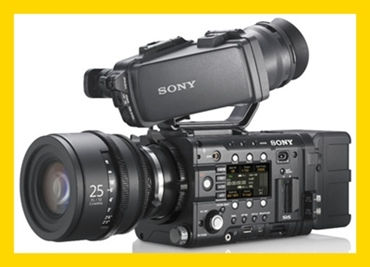 Contact details:
Mobile: Mauro Comodi (Producer): +39 3382084070 Italian, English and Spanish
Email: info@cameracrew.it
Skype: maurocomodi
Telegram: maurocomodi
Whatsapp: +39 3382084070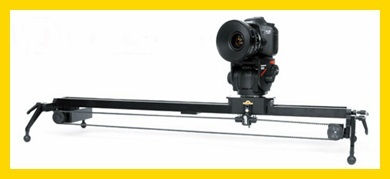 We can offer camera operator e audio guy with Sennheiser tie clip mic wireless e boom mic, with Sony FS7 (or F5) and Canon zoom/Zeiss primes, with Cartoni tripod and small light kit.
Camera crew for Tv and Productions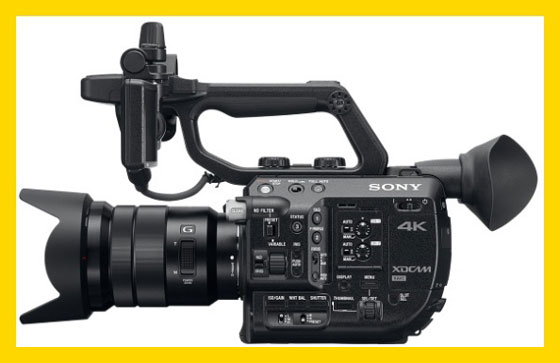 Efp/eng Troupe shots in Italy for news, art, sport, disaster, entertainment, culture, scandals, design, documentary, fashion, politics.
Camera crew equipment Xdcam, Hdcam, Betacam, Dvcam, Full HD, 4k
Support every production needs, good and skilled cameramen and technicians.
Broadcast facilities include: Single camera positions Multi-camera anchor positions Bespoke production services Dedicated facilities at stadium locations Multi-format tape playout facilities International delivery via AP's satellite and fibre networks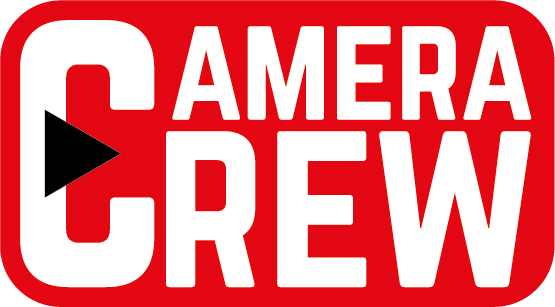 Camera Crew
provides media and production services for a wide variety of corporate clients, producers, broadcasters, and production companies. We focus on quality, your goals, and the necessary deliverables to create a quality production no matter the size or the budget.
25 years nationally and internationally experienced videographer. Fully equipped ENG and EFP packages for all formats. Any location, any time.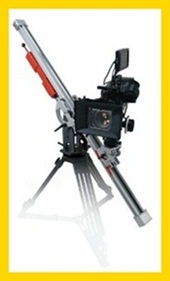 Shooting in Florence, Rome Milan, Venice and Assisi.
Sony Pmw F5,
battery 4x 160wh
lens set zeiss (28mm f2/35mm f1,4/50mm f1,4/85mm f1,4/100mmf2) and tokina 11-16 2,8
Easisteady steadicam lite with transvideo cine monitor
mini jib longvalley
tripod
follow focus, mattebox e filters.
Tv Production
Freelance Cameraman / Video Director, News ENG camera crews or Corporate Video Production Services:
Our focus is on providing comprehensive video production services to both local and international clients in different sectors:
- Corporate and News
- Public and Private
We pride ourselves on being responsive to your enquiries and flexible in meeting your needs, no matter how simple or complicated the project
We offer the following services in-house but additional camera crews, staff or equipment can be arranged as required:
- Cameraman (we have a FULL HD Canon 5D and a Sony PMW FS7)
- In-house video editing Premiere on an Pc mobile editing - perfect for news coverage or urgent corporate uploads.
- Office space within the heart of Italy.
- Fiber internet connectivity for fast FTP delivery.
- We work with the best in the business and handle booking freelance camera crews or managing logistics for client assignments. We operate in Singapore and across Asia and arrange camera crews using trusted and reliable suppliers.
- We are a regular provider for several international clients and leading agencies who trust us to provide what they need.
Corporate Videos and video production:
We offer a creative approach to increasing your brand's visibility and talk you through the best way of showcasing your company's products. If you plan to exhibit at a tradeshow, we can prepare video content in advance or provide video coverage of your presence at the event itself. With a strong background in broadcast journalism, we can help guide you in the scripting process as well as assist senior executives in delivering key messages clearly and powerfully. We won't leave until the take is perfect.
Events Videos:
From single to multi-camera set ups, we can provide full coverage before and after any event and arrange fast turnaround and editing services to offer compelling coverage for online use or distribution.
Based in Italy since 1995, MGvideo is a respected video services provider with an extensive network of fellow professionals whom we work with regularly on news and corporate projects.
Whatever your video production needs, don't hesitate to contact us to find out more about how we can work together. English and Spanish call +39 3382084070
We can satisfy all your broadcasting needs, ranging from supplying a single cameraman to full broadcast services.
TV Commercial
We provides its clients with all broadcasting services including ENG crews, picture editing, news packages, fresh rushes, live studios, OB Vans (2,3,4,5) cameras, tape play out, mobile SNGs, production facilities (fixers, producers, transportations, translator and archive) and satellite capacities.
English speaking camera crew 40+ years experience and TV production services in Italy and abroad working for all world's major broadcasters. Documentaries, docu drama, corporate videos and current affairs 4K full equipped, ENG camera crews. Editing and FTP/ LIVEU transmissions.
Write review
See link...