HD & 4K Camera Rental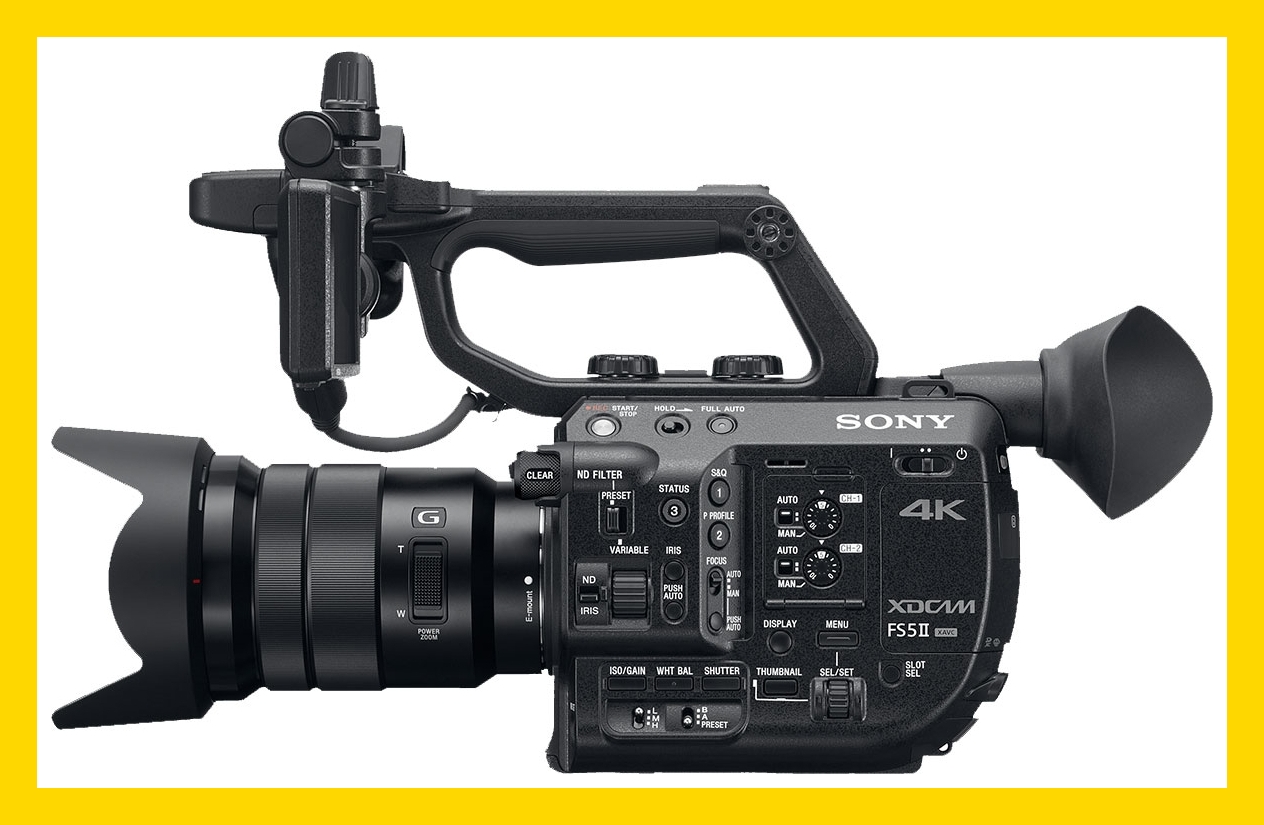 - Camera op. and assistant with;
- Sony FS5 with raw option;
- Sony A7s 2;
- Atomos shogun flame;
- Light set: 3x lupo 6 tube; 2x aputure led panel; 2x hmi fresnel;
- Audio set; Sennheiser ew radio and cabled mics with different capsule (mke40, small one, etc), shotgun mic;
- Green screen with stands if needed;
- Ronin m gimbal if needed;
HD Rental camera company, the best italian camera rent. We can provide you with the hugest and most modern selection of equipment for cinema, specialized technical assistance, excellent services.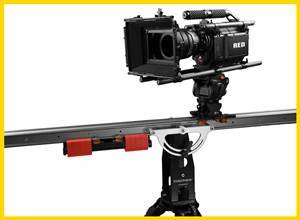 Location equipment specialists
Camera rental and production service based in Italy, Rome, Milan, Florence, Assisi. Camera rental based on Canon Cinema EOS C300 and Sony XDCAM EX cameras. Production service with track record in commercials, documentary, tv shows and news segments.
Sony PXW-FS7 XDCAM Super 35
Sony PXW-FS7 XDCAM Super 35 Camera System is a flexible 4K camera system. Designed as a camera that is at home on productions as diverse as "Cinéma Vérité"-style documentaries, reality TV, commercial, and corporate applications It features a Super 35mm sized sensor that allows you to capture images with cinematic depth of field.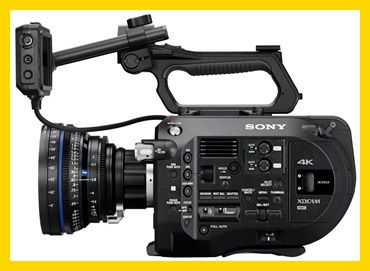 Available for rental, for short films, feature films, docu, music or corporate vids, etc.
Capable to record internally in DCI 4K (4096x2160px) up to 60fps and 1080p up to 180fps continuous, for amazing slow-motions, the camera is equipped with the same Super 35 sensor of the Sony F5, the little sister of the F55.
With the S–Log3 gamma the FS7 provides up to 14 stops of dynamic range, like the Red Epic Mysterium-X (13.5), Arri Alexa (14+) and the motion picture film stock (14+). The camera has 2x XLR 48v audio input, 2x 3G-SDI/HD-SDI outputs and an HDMI 2.0 (4K) output, and it records in the XAVC 4:2:2 10bit hq codec, readily playable (for i.e. with VLC) and editable with all the latest NLEs. It is also possible to record RAW 12bit 4K/2K 240fps with the XDCA-FS7 extension unit and external recorder (not included). It is remotely controllable via Wi–Fi from smartphones, tablets, PCs. It can records GPS metadata.

Rented with the base accessories (XQD G memory cards, batteries, charger, etc.) + the following lenses included, adapted with the latest Metabones EF-E Speed Booster ULTRA (Increase maximum aperture by 1 stop):
– Canon 24-70mm f/2.8 L (= f/2)
– Canon 70-200mm f/4 IS L (= f/2.8)
– Canon 50mm f/1.8 (= f/1.3)
– Canon 85mm f/1.8 (= f/1.3)
– Samyang 14mm f/2.8 (= f/2)
*Other equipment for rent (only in bundle with the FS7): 7″HD monitor, Sennheiser mic boom, 100cm slider, tripod, LED light panel.
Sony FS7 (Zeiss lenses set or zoom lenses Canon L series) with cameraman and soundman equipped with Metabones Canon adapter (speedbooster or regular, or both), with batteries, a few xqd cards,card reader and tripod (Manfrotto or Cartoni). We can offer, as extra, a pelican case with Zeiss superfast primes, or good Canon L zoom, if you need extra lenses, or a "travel" light kit: 2x lupo flourescent bank (6tubes), 2x fresnel hmi, 1x bowens hmi with softbox, 2x led panel 1x1 vlock powered.
Canon Eos C300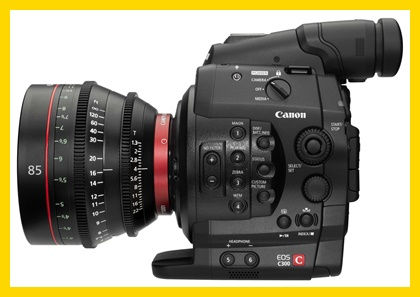 Crew and kit rental in Italy Canon C300 Package 24-70mm Lens 70-200mm Lens Tripod LED Panels Basic Sound - LAV Mic / Top Mic
Panasonic AG-UX180 DVCPRO HD Camcorder PAL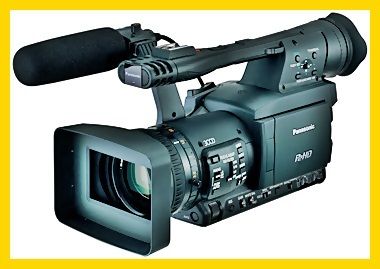 The AG-UX180 is an ultra-mobile P2 HD handheld camcorder featuring full, 4:2:2 independent frame production quality HD and solid-state recording. The lightest member of the P2 Series of camcorders that have revolutionized news gathering and video production. Thanks to an exclusive, P2 card recording design, the cam weights in at only 1.9 Kg, assuring exceptional mobility. The AG-UX180 also introduces a newly designed camera section that features a 28 mm wide angle zoom lens- widest in the class- plus a newly developed 1/3-inch 16:9 progressive CCD that provides low-noise, low-smear performance. These high-end features combine with use of DVCPRO HD codec, with its proven track record in broadcasting, to provide exceptional HD recording quality.
Red Cinema 4K Camera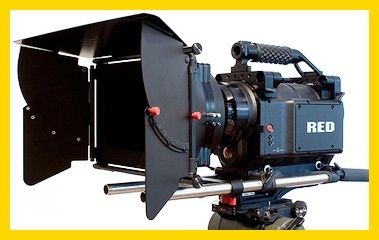 Red Cinema Scarlet Epic Raven Scarlet-W Weapon to shoot with Optimo Angenieux Lens 24-290mm or some similar zoom lens, viewfinder, and follow focus. We have a digital tech/camera assistant for the shooting days. Shooting and pick up equipment even to Milan Turin Rome Pisa Florence Tuscany Assisi Perugia Ravenna Rimini Ancona and any place of the central Italy.
Sony F5 PMW Super35mm
Full HD 4K CMOS Sensor Compact CineAlta Camcorder - Records HD/2K on SxS memory plus 16-bit RAW 2K/4K output

Sony 4K sensor for gorgeous, super-sampled HD and 2K.
The PMW-F5 CineAlta camera shoots spectacular images with its 8.9 megapixels (effective) Sony 4K image sensor. You get superior, super-sampled pictures with noticeably higher contrast, rich colour reproduction and greater clarity. The camera offers robust built-in recording modes, all with vibrant 4:2:2 colour. Irresistible options include the amazing precision of 16-bit linear RAW 2K/4K recording and high speed shooting at up to 120 fps without cropping.
Multiple recording formats includes HD/2K on SxS memory and 16-bit RAW 2K/4K on AXSM media.
Camera operator/dop + audio guy
Sony pmw f5 with matte box, shoulder rig, follow focus, sxs card, viwefinder and 7'' hd monitor and 4x vlock batteries and charger. Cartoni tripod Kit lens: Rokinon cine 16mm f2 Rokinon cine 24mm f1,4 Zeiss Contax 28mm f2 Zeiss Contax 35mm f1,4 Zeiss Contax 50mm f1,4 Zeiss Contax 85mm f1,4 Zeiss Contax 100mm f2 Zeiss Contax 135mm f2 50mm and 90 mm macro lens 8mm fisheye
Sennehiser mic kit: 2x lavallier 1x boom with shotgun mic
As extra: daylight light kit 2x small bowens hmi (with softbox) 2x medium fresnel hmi (with softbox) 1x led battery powered panel 1x minikino small jib 2meters steadicam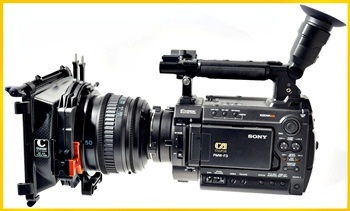 ENG Crew in Florence Milan Venice Rome Assisi Perugia Todi Spoleto Turin Rimini Ancona. Crew will be able to send the material to clients via FTP.
Canon 5D Mark 4 Eos
Canon 5d mark 4 1 wide zoom lens (f/2.8) 1 tele zoom lens (f/2.8) 1 50mm f1.4 or f1.8 1 juiced link or zoom h4n or tascam dr40 2 sennheiser wireless lavalier mics.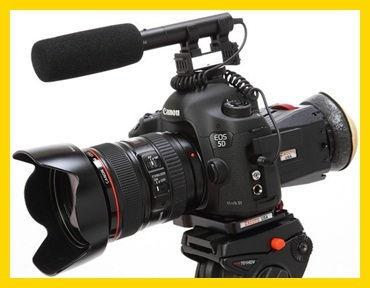 Corporate shoot or documentary. English speaking cameraman and soundman including equipment (C300 kit or similar to match previous C300 footage).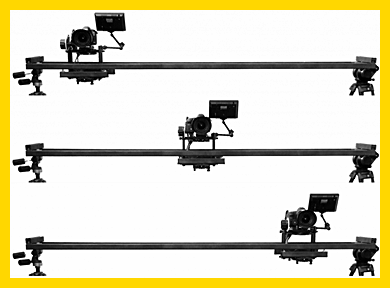 Sony fs100 kit with memory cards, batteries, additional monitor or evf, and canon adapter speed booster and tripod. Sony fs7, same kit.
Blackmagic camera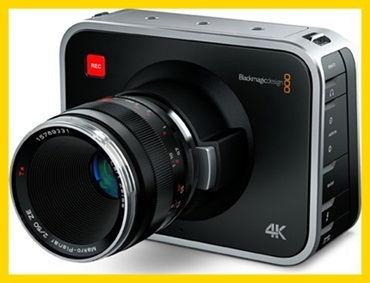 Lens kit: Samyang 24mm f1,4 Zeiss Contax 28mm f2 Zeiss Contax 35mm f1,4 Zeiss Contax 50mm f1,4 Zeiss Contax 85mm f1,4 Zeiss Contax 100mm f2 Zeiss Contax 135mm f2 Leica r 180mm f2,8
Tamron 90mm macro f2,5 Yashica 50mm macro f2,8 lensbaby kit peleng 8mm fisheye zenitar 16mm fisheye
Steadicam with operator (Easysteady lite with Transvideo monitor)
Audio guy, with Sennheiser wireless mic, Tascam recorder, boom
Lights: 2 Lupolux hmi (800w eq) (daylight or tungsten) 2 Linkstar 150 (600w eq) daylight 1 Coolights led panel
Canon 6d 24-105 f4 is L Canon 70-200 f4 is L Canon Coolights led 256 v mount battery powered shoulder mount Cavision option tripod Manfrotto hd/ small cartoni Slider 60 cm matte box/ follow focus/ nd filter monitor 5,6'' hd contax zeiss fast primes lens set (28-35-50-85-100-135) Leica r 180mm f2.8 Tamron 90mm macro f2,5 Yashica 50mm macro f2,8 Samyang 24mm f1,4 Samyang 85mm f1,4 Tamron 17mm f3,5 Zenitar 16mm f2,8 fisheye Peleng 8mm f3,5 circular fisheye Sigma 18-125 F3,5-5,6 Is Lensbaby kit 35mm/50mm + wide and tele adaptor
Sony fs100 with canon adapter metabones speed booster (full frame camera) 24-105 f4 is L Canon 70-200 f4 is L Canon Coolights led 256 v mount battery powered.
Camera equipment rental in Florence Sony FS7, F5, RED Scarlet package and the Canon 5D mkIII package for rent and basic tripods, basic sound equipment.
We can offer a couple of Sony fs100 (records in avchd 1080 30p) with canon adapters e canon zoom, with 2 tripod (small manfrotto with 500 head and bigger tripod with 504 hd head ), and small light kit: you can choose between 2x led light panel vlock powered, 2x small like lupo flourescent light or hmi light.
We are local supplier to hire the following: DSLR 5d/7d/6d etc alternatively could hire cameras like the Canon c300 mk2's / EX1 / Blackmagic, lenses (standard zooms such as 24-70 & 24-105), Top mics or Rode NTG self-powered shotgun style mics, tripods all cards / batteries etc, set litepanels or equivalent LED lights.
Here below the brand/model of the material
Tripod: Benro a373fbv6h (light legs with s6 head) can be upgrade to s8 head or Benro s8 head with cartoni 75mm tripod legs, with foot and spreader or Manfrotto 504 with cartoni 75mm tripod legs, with foot and spreader option: manfrotto hi hat
Lights: Lupo super light Fluorescent 6x tubes, with Osram lamps 5600k (we have up to 5) Aputure ls 1/2 led panel 5600k (2x) Falcon eyes lp-db512ct led panel bicolor (from 3000k to 6000k) (2x)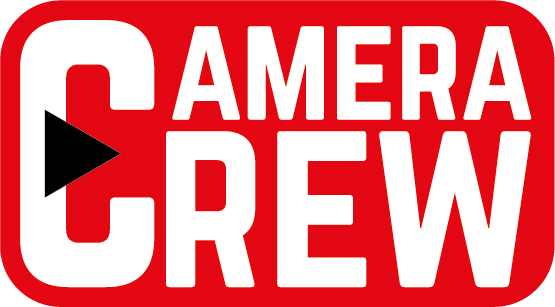 Camera Hire
You need to rent video and audio equipment? A 4K video Camera (Sony FS5 prefered), Lens, monitor, tripods, lighting package, and wireless pin mic.
Shooting in the Central of Italy and rental Canon C300 or a RED Scarlet.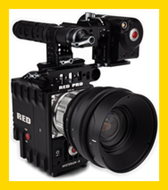 Sony FS100 with Canon adapter and some lenses + Manfrotto 504 tripod.
Reporter and a cameraman with HD equipment Sony FS700 + samurai recorder + adapter canon and lens zeiss (28mm f2/35mm f1,4/50mm f1,4/85mm f1, 4/100mm f2).
All set of Zeiss primes manual focus (28mm f2. 35mm f1,4. 50mm f1,4. 85mm f1.4. 100mm f2) and a samyang 24mm f1.4, plus a tamron 17mm f3.5 and a fisheye 16mm f2,8, all manual focus.
Gear
Sony FS100 + Canon lens adapter
Zeiss lens kit (all f1,4/f2, 6 lens) or zoom Canon 70-200mm f4 is e 24-105mm. Gunmike+ bum + 2 xlr cables + headphones.
2x Lupolight 800 hmi fresnel
1x Coollights 256 leds
2x Linkstar LDI 150 hmi bowens
2x 800w quartz
3x1000w quartz Ianiro Iadifill
2x1000w quartz fresnel (DeSisti + Ianiro)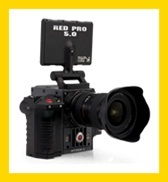 1 Divalight 4Bank 120cm plus Stand
1 500 W Fresnel plus Stand
2 C-stands
1 Styro 1x1 m white plus Styrogabel
1 Floppy
Folienset (WD Full/ CTO 1/2 /CTB 1/2)
4 Sandbags
Cables/ Multiplug, Extension Cables
- Sony NEX FS100 Super35mm + registratore esterno prores + speed booster (crop 1x) (registra prores 422 8 bit)
- Blackmagic camera attacco canon (crop 2x) o attacco m4/3 con speedbooster canon (crop 1,5x) (registra RAW o prores 422 10 bit) 1 bmc 2 bmc
- Sony PMW F5 (registra 422 10 bit xavc) tutte le camera sono corredate di batterie, schede/hard disk, monitor HD aggiuntivi per il dop, matte box, filtri nd, follow focus e treppiede manfrotto 504HD.
- Possiamo corredare le camere con kit di monitoria wireless (monitor dell 24'' ips)
- Disponibile minijib da 2m, jimmy jib da 9m e steadicam easysteadi con monitor subright
- Kit di ottiche Zeiss prime: 28mm f2 35mm f1,4 50mm f1,4 85mm f1,4 100mm f2 135mm f2
- Ottiche fisse attacco canon 8mm f3,5 fisheye 16mm f2,8 fisheye 17mm f3,5 24mm f1,4 55mm f1,2 85mm f1,4 135mm f2 180mm f2,8 50mm f2,8 macro 90mm f2,8 macro
- Più zoom attacco canon 11-16mm f2,8 24-105mm f4 IS L 70-2000mm f4 IS L 50-300mm f4,5 150-500mm f5,6
- Per la valutazione accurata del costo del nolo ottiche, ci serve sapere cosa vi serve e per quanto tempo.
- Possiamo offrire camera più ottiche con consegna del materiale, col nostro tecnico che vi accompagnerà per qualche giorno per conoscere l'attrezzatura; oppure fornire il materiale e il tecnico, operatore alla camera/ assistente dop/dit scarico footage.
Camera and jib hire Italy
Sony pmw f5 with canon mount with soulder mount kit and remote focus unit zeiss primes set (28/35/50/85/100/135) canon zooms 11-16, 70-200 and 24-105 Sony fs100 or Sony fs700 as B Camera with canon mount Lights: 1x panel led coolights battery powered 2x hmi fresnel lupolux 800 2x bowens hmi 600 (1x mattebox) 1x lupo like kino flo 2x55w. All the camera are so sentitive to the light, and i think don't need many lights, maybe only the led panel or a reflector. We use ligt tripod and our operator used to work with fast set up.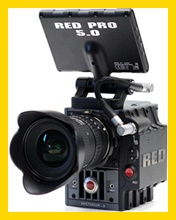 Sound man
Sound Guy english speaking with boom pole, mixer (recording in your camera), radio mics.
Tripod for DSLR
Radio microphone
4x Dedo head light kit
Filmmaking, Movie Making, Film Production, Film Marketing.
Sony FS7
We have the Sony fs7. We can offer a basic kit, with camera, 4x xqd 64gb cards, bpu batteries e shoulder pad. We can add the vlock plate e bigger batteries, the sony 18-105 power zoom lens, and other lenses like Canon zooms (11-16/24-70/70-200/120-300) or a set of Zeiss primes. We can offer a cartoni tripod, and a light kit: you can choose between hmi fresnel led panel battery powered (2x) lupo 2 tubes.
- SNG+OB with HD/SD cameras;
- Lighting facilities;
- Live positions and Studio productions;
- ENG crew: Program director, Cameraman, Soundman, Video Engineers, Technicians;
- Teleport and play out;
- WEB streaming and public internet signal transmission;
Camera Dept
- Gimbal: Moza air 2
- Dolly System like a: Glide Gear DEV 4 Video Camera Roller Track Dolly System
- Tripod: Something like this: Benro A373F Series 3 AL Video Tripod & S8 Head
- Drone: DJI Mavic Air
Sound
- Boom poll, dead cat, blimp
- Sound boom

Miscellaneous
- Camera tripod with pan head
- 4x C-Stand - Flag (black)
- Bounce (white) for tripod mount
- 3x Griphead
- Aputure 300d ii (or similar for film)
- 4x Sandbag